Beverage Filling Machine Industry Development Trends
Views:285 Author:Site Editor Publish Time: 2019-08-05 Origin:Site
The global demand for process and packaging machinery for the food and beverage industry has been increasing continuously for years. The year 2009, after the explosion of the global financial and economic crisis, is the only exception within this upward trend. Moreover, between 2002 and 2011, world trade in packaging and beverage and food processing machines increased by 50%, from 20,000 to 30,000 million euros. There is no other segment of mechanical engineering that has a development as dynamic as this.
Innovation is one of the key tools to cope with national and international competition. In this context, the three mega trends that currently determine the market for both beverage filling machine manufacturers, the beverage producers and the auxiliary industry or service companies are flexibility, sustainability, and security.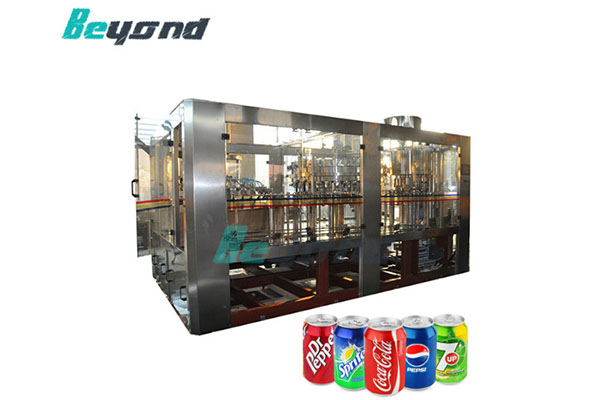 Variety and flexibility
The tastes in terms of food and drink are as varied as people exist. The diversity of the offer is immense, while the life cycle of many of the products is very small. For beverage manufacturers, the ability to innovate and react to changes in consumption habits is a key competitive factor that not only affects formulas, but also packaging formats and sizes.
This in turn requires extremely flexible and adaptable technology. If new ingredients are added, the manufacturing process changes, for example because it is necessary to work with different temperatures or with another dosing system. Thus, when it comes to new products, it is imperative that production parameters can be quickly modified. The automatic management of formulas and recipes, without going any further, guarantees highly automated processes and advanced production control as seen in the beverage bottling machine line.
In the packaging industry, flexibility is an indispensable requirement in order to meet the demands of the market in terms of variety of formats.
Sustainability
Climate change, growing energy consumption and limited resources have become key issues throughout the world, and not just because of a cost issue: more and more consumers are considering sustainability criteria in their purchase decision. Therefore, the responsible management of resources by companies is becoming a determining competitive factor.
The auxiliary industry of the beverage sector offers specific solutions in this regard, with important advances in all areas in terms of resource optimization. The reduction of water consumption in the manufacture of beverages, the use of process heat and closed water circuits contribute to the positive energy balance.
Safety and quality
It is absolutely essential for the food and beverage industry to guarantee the hygiene and safety of products so as not to endanger the health of consumers. The configuration and safe and hygienic operation of beverage filling machine as well as other production equipment are fundamental in this regard. Each machine component must be designed in a way that does not allow the accumulation of product residue, dirt or microorganisms, or that allows easy cleaning. Only in this way can any microbiological risk be eliminated.
Control and inspection measures implemented throughout the entire manufacturing and packaging process offer additional security. Likewise, product traceability must be guaranteed at all times. The recording and storage of operational and control data allow detailed monitoring of the process and further increase consumer safety.